COVID-19 Jamaica Competition
The JN Foundation is inviting members of the public to submit entries to its JN Resolution Project COVID-19 Jamaica Photography Competition. The competition provides an opportunity for Jamaicans at home and in the Diaspora to tell their own Coronavirus-related stories through the lens of their camera.
This Week's Theme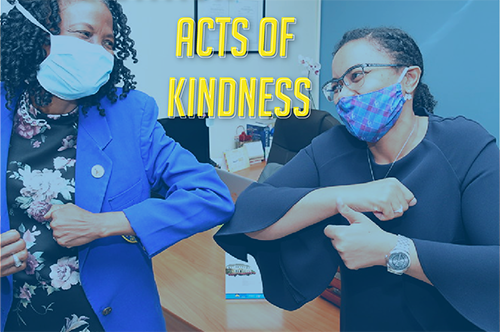 Register now
and submit your photograph entry under this week's
newly released theme "Acts of Kindness".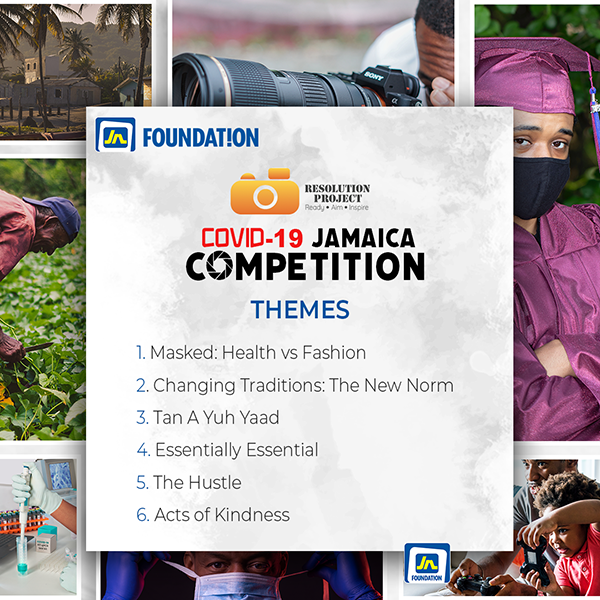 How to enter:
Click and complete the

 

Registration and Waiver of Liability form

Submit your COVID-19 Jamaica competition photograph entry to jnresolutionproject@gmail.com
Your email should include your full name and theme that applies to your photograph entry.
MUST BE 18 YEARS AND OLDER TO PARTICIPATE
We care about your safety and encourage you to act responsibly within the bounds of the laws of Jamaica and to follow the safety guidelines implemented by the Ministry of Health and Wellness of Jamaica.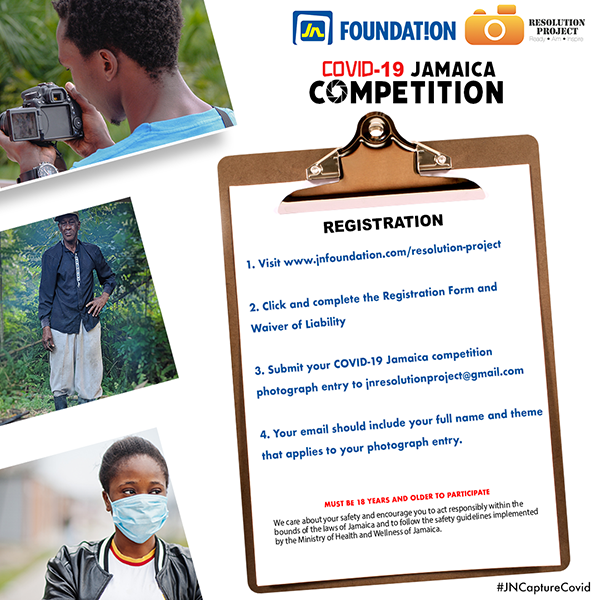 Competition Prizes
First Place – $100,000
Second Place – $75,000
Third Place – $50,000
Competition Deadline
The deadline for the submission of all photography entries is July 31st .