Claudine Allen, general manager of the JN Foundation, says the use of Artificial Intelligence (AI) in Fintech (financial technology) has the potential to promote financial inclusion by opening access to financial services to people who have very little access.
Miss Allen made the assertion while addressing the JN Foundation virtual summer camp recently, which was held under the theme 'Building Future FinTech Innovators: Skills for Life'.
"Here in Jamaica, while most persons will go into a bank with relative ease, it is not the case for some countries across the world and you would be surprised at how reliant people are on remote banking services," she said.
"Think about those persons who are at work when banks are typically open. Technology has changed this by making banking services accessible anywhere, and at any time," she added.
Expanding on the term financial inclusion, she cited the World Bank's definition as "individuals and businesses having access to useful and affordable financial products and services that meet their needs and are delivered in a responsible and sustainable way."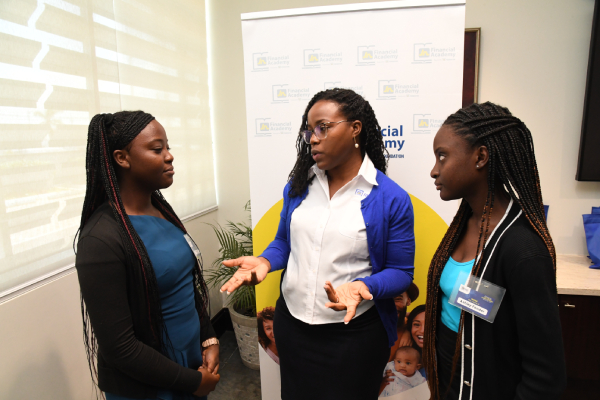 She also noted that, according to the Bank of Jamaica (BoJ), financial inclusion enables the underbanked and the unbanked to better undertake and grow business activities, save safely in the financial sector, manage risks and build financial security.
"It all boils down to helping people to access financing that will ultimately help them live better lives. They can save, invest, borrow, insure and generate wealth for themselves and their families. And, that's a good thing for them, and for our country," she pointed out.
This is the second year that the summer camp was being held and is powered by the JN Financial Academy, which was launched in 2022 with the aim to empower JN members to achieve financial freedom by providing information, training, and mentorship, to help them make better financial decisions.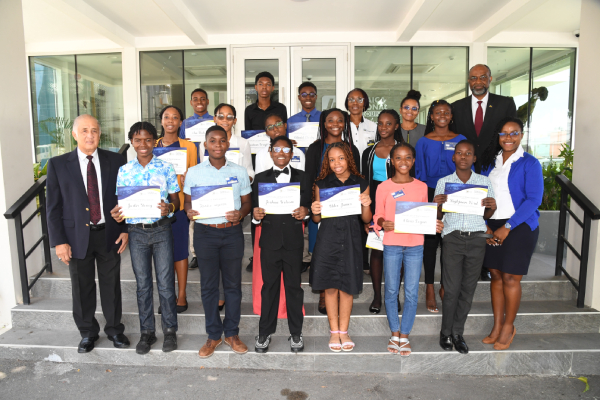 Shanna Kaye Wright Vaughn, Lead, Youth and Education Programmes, JN Foundation noted that, "The key objectives of the summer camp were to introduce high school to the unique skills and attributes needed to succeed in today's technologically advanced society especially with the changing financial sector and focused on careers and other opportunities in tech. We also sought to empower participants to seek out and build on positive contributions to technology for nation building,".
The summer camp, which attracted some 300 participants, saw them being introduced to the key features of the new Jamaican dollar notes and the importance of the transition. A tour of the Money Museum at the BOJ was also a key feature for a selection of participants.
Presenters at the camp were Luigi Allen, customer success account manager, Microsoft, USA and former JN Foundation scholar, who spoke on his personal career journey in tech; Diamond King, youth banking officer, Youth Banking Unit, JN Bank, who showcased how the JN Group has been 'Positioning YOUth for Financial Success'.
Danielle Mullings, software engineer and youth leader discussed how youth can align technology to their own success through strategic planning, volunteering and networking and Garvin Grandison, manager, regulatory reporting, JN Bank, shared an 'Introduction to Financial Planning'.
Jaymeon Jones, a Web 3 Enthusiast, marketer and chief executive officer of Yaad Labs, spoke on his journey in 'Tech Entrepreneurship' which included the financial and mental pros and cons and Garfield Rodriquez, Cyber Security Analyst, JN Group presented on 'Cyber Security: Staying Safe Online'.
Was this article helpful?