Photo Caption: Claudine Allen (third right in back row), general manager of the JN Foundation and Parris Lyew-Ayee (second right in back row), chairman of the JN Foundation take a group photo with the 2022 JN Foundation PEP Scholarship recipients at last's year's ceremony.
For the past 40 years, the JN Group has been assisting students and families with financial support for academic achievement. Spearheaded by their philanthropic arm, the JN Foundation, the Group will be presenting 47 scholarships and grants to students who excelled in the 2023 Primary Exit Profile (PEP).
The awards presentation will take place on Sunday, November 12, 2023. A total of 37 students will receive five-year scholarships while 10 students will receive one-time grants. Of the 37, three are for the top performing applicants from each county and 14 are for the top performing applicants from each parish. The remaining 20 will be awarded to children of employees of The Jamaica National Group.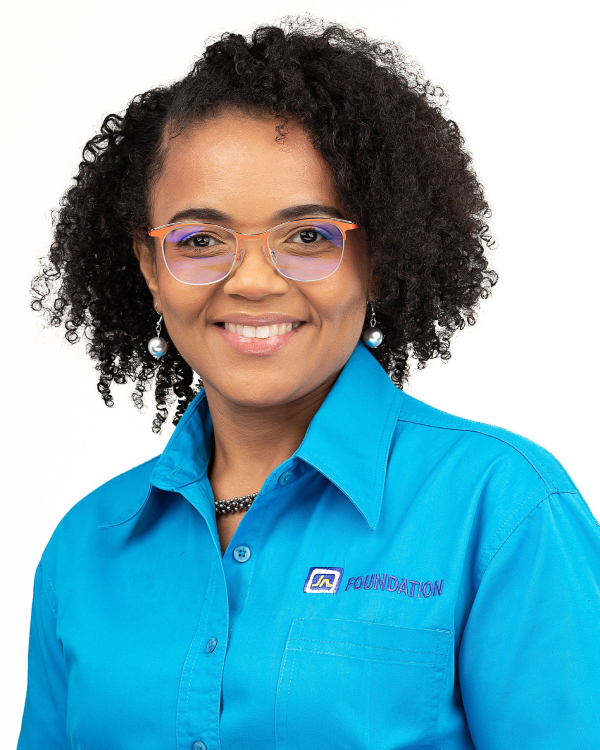 Claudine Allen, general manager of the JN Foundation, said that this year's awards will be special, given that it's the organisation's 40th year of awarding academic achievement of the nation's children.
"Such a longstanding tradition of supporting education and investing in the future of deserving young people is a testament to the values and commitment of The Jamaica National Group," she said.
"We've not just given scholarships; we've invested in the potential of young minds. We've recognised the talents, ambitions, and dreams of countless individuals, and we've helped them take the first steps towards a better future," she said.
Miss Allen noted that since 1983, The Jamaica National Group has been supporting the educational pursuits of hundreds of young people at both secondary and tertiary levels, many of whom have gone on to make their mark in society.
One such recipient is Dr Danielle Twiddle, who received a scholarship while attending Immaculate High School from 2008 to 2012. She said the scholarship was very helpful.
"It didn't only help me monetarily but allowed my parents to have less on their plate to be able to help me, but I also met a few friends at the scholarship ceremony who I'm still in touch with today," she said.
She noted that aside from the scholarship, The Jamaica National Group also provided other opportunities such as summer employment where she worked in the marketing department, which she said provided learning opportunities.
"It's an honor being a recipient because it was a great assistance to me, and I had a standard to uphold academically. To the new JN Scholars, I would say work hard, have fun during your journey and never forget that no man is an island," she said.
This year's awards function will be held under the theme 'Pursuing Excellence, Honouring Purpose' and theguest speaker will be Tishauna Mullings, development practitioner, social entrepreneur and Chevening scholar.
Over the past 40 years, The Jamaica National Group has provided financial support for other educational and youth development initiatives, such as: The Gleaner's Children's Own Spelling Bee competition; child month initiatives undertaken by the National Child Month Committee;the Ministry of Education and Youth's National Youth month activities.
The JN Foundation has also invested millions in the educational transformation initiatives such as the Centres of Excellence and iLead programmes- both targeted at improving leadership in rural-based underperforming schools.
Since 2001, the organisation has maintained a financial literacy programme, JN School Savers Programme, at the basic, primary, and secondary levels, to foster sound money management practices among children and since 2013 launched the JN Wise Aspiring Youth Programme, JN WAY, which promotes financial literacy and personal development skills for tertiary students and young adults.
Was this article helpful?