Eighty-two year-old Daphne Innerarity does not allow her age to prevent her from accomplishing her objectives. The retired teacher, underwriter and councillor has maintained an active life since her retirement almost two decades ago.
The Kiwanian of 22 years and JN Circle member keeps busy by engaging in voluntary service.
"I find pleasure in volunteering. I like doing work among people because I love people and I like to see people progress," she shared.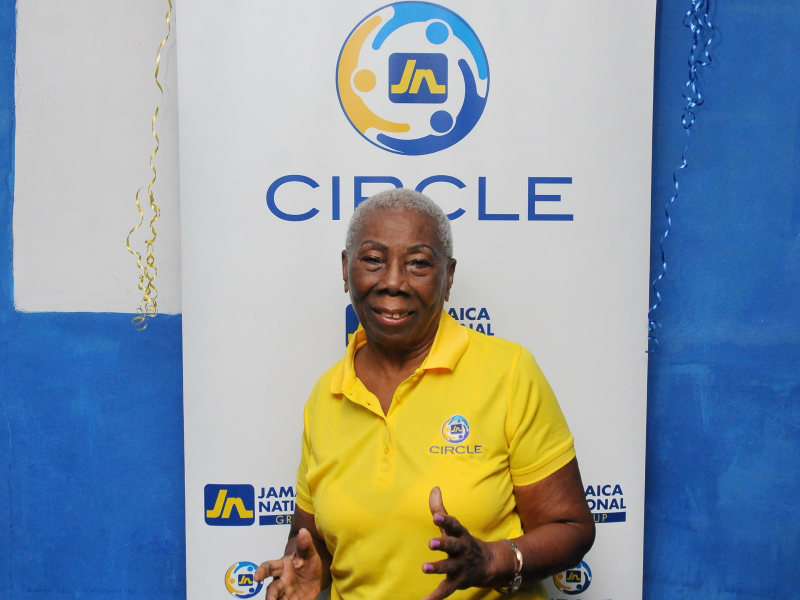 The former educator particularly loves to engage in activities that uplift young people. Her most recent project was with the JN Circle, Spanish Town chapter where the organisation was involved in securing funding from the JN Foundation to donate two air conditioning units to the Young Men's Christian Association's (YMCA) computer laboratory.
The presentation of the units to the YMCA in Spanish Town, St. Catherine was heart-warming she said, as the students can now work in a cool environment, and the information technology equipment will have a longer shelf life. Located on Monk Street, the institution serves a population of 40 boys who are mostly high school drop-outs.
The JN Circle comprises a network of JN members and customers of member companies within the JN Group, who bond together through community building, advocacy and networking.
For her, it is projects like these, which impact the lives of others that encourage her and keep her going. "Knowing that our children are our future, you would want to see them do the best for themselves and to be useful citizens and so I pride myself in doing voluntary work," she disclosed.
Anna Dallas, principal of the institution, was elated to receive the units and said that it will not only protect the computers in the laboratory but students will also be more comfortable.
"Before, we had to work in the heat, and during the summer months the temperatures are really very high and can be very uncomfortable. The units donated will help to preserve our systems especially those that have outlived their time and will help to keep them a little longer," she said.
Mrs Innerarity encourages retired persons like herself to get involved and give back, as it is very rewarding.
"One of the ways in which we can show gratitude from what we have received from whatever source, is by offering free service to others because that is the biggest gift that you could give. I know that there are many persons who would like to say thanks and this might be the avenue for them to say thank you to persons who have helped them along the way," she said.
The mother of three said volunteerism has also kept her healthy, in addition to an active physical life as a sports enthusiast, athlete (sprinter and netballer) and Physical Education teacher and lecturer. She also taught dancing and was a netball coach.
"I think that having been so active in my earlier life has helped to keep me fit in my latter years and I have kept active through my outreach programmes," she said.
Mrs Innerarity started her career as a young teacher graduate of the Mico University College where she pursued studies in education and later at the University of the West Indies where she did a Bachelors of Education degree. She took up her first teaching position at the St Hilda's Diocesan High School in Brown's Town, St Ann. She later moved to St Jago High School in St Catherine, and then to Shortwood Teachers' College in St Andrew, where she spent 11 years as a lecturer.
She then went into the Life Insurance Industry where she spent another 11 years as an underwriter. The pleasant and bubbly Mrs Innerarity ventured into politics where she served as councillor for Lauriston division in St Catherine from 1998-2003.
Was this article helpful?