The parish of St Elizabeth has long been known for its vulnerability to drought, particularly during times of meteorological drought. In response, the JN Foundation has urged residents in that parish to conserve on water and implement conservation measures.
Omar Wright, JN Foundation's lead for environment and community development, said, "St. Elizabeth is considered to be the breadbasket parish.So it is imperative that the parish practise water conservation measures," he said.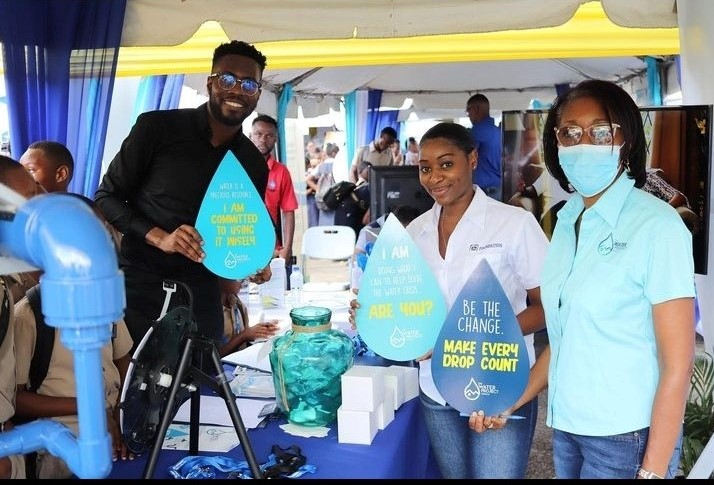 Mr Wright made the appeal while interacting with students and residents of the parish at an exhibition mounted at the St Elizabeth Technical High School (STETHS) in observation of World Water Day, recently.
The exhibition was organised by the Ministry of Economic Growth and Job Creation in collaboration with its agencies and stakeholders. The day was observed under the theme, 'Accelerating Change – Water, Changing Behaviour and Lives'.
The situation in St Elizabeth is an urgent reminder that water is a precious resource that must be conserved and managed sustainably to ensure its availability for generations to come, said Mr Wright.
Floyd Green, Minister without Portfolio in the Office of the Prime Minister and Member of Parliament for St Elizabeth Southwestern, who spoke at the opening ceremony of the event, said the government is undertaking two major projects to improve the supply of water to the parish.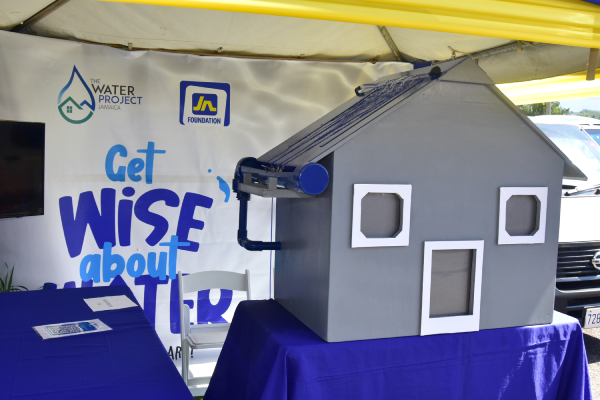 This he said included the Essex Valley Irrigation system that will serve South St Elizabeth and parts of Manchester. He said the second major project will pull water from the Black River for irrigation purposes in St Elizabeth, which will benefit the farmers of the parish.
"I want to say to all my farmers in South St Elizabeth that on this World Water Day, the government is going to work to ensure that you have all the water you need to do your farming," he stated.
He also informed that the government was not only looking at irrigation but also communities that do not have regular potable water supply. He said work has been done in Junction and new pipelines have been installed in Middle Quarters, Sandy Ground to Black River.
He said this year the government has earmarked 21 projects valued at $2.5 billion to bring water supply across Jamaica. Four of these projects he said have been earmarked for St. Elizabeth.
Meanwhile, hundreds of students and teachers at STETHS expressed interest and appreciation to the information presented by the various stakeholders who participated in the exposition.
Keisha Francis Forbes, a teacher at STETHS, was particularly fascinated by the JN Foundation's display, which demonstrated how persons can configure their homes with a guttering system to harvest rainwater.
"It is good to see water being harvested [as depicted by the display]. Growing up as a little girl, that is how we used to harvest water but I realised as I got older and move to a new community, not much of this harvesting is being done anymore," she observed.
Mrs Francis Forbes stated that given the effects of climate change, where the country is experiencing longer droughts, persons should be motivated to revert to harvesting water. "What I like about the display is how the guttering system is set up. I have an interest in that," she added.
Grade eight student, Nicola Moodle, now has a greater appreciation for water conservation. The teen said she is often frustrated by constant water lock offs.
"Water is life and it is important that we conserve it," she said.
Was this article helpful?